Field Machining & Welding
Field Machining & Welding
Mouldagraph has been providing quality field machining services for over 40 years. This is an essential service for our customers, helping to keep their equipment running and minimize downtime and work stoppages.
An Experienced Pioneer
Mouldagraph has maintained and repaired every model of every major brand of mining equipment. We are an approved and authorized repair facility for many of the OEM manufacturer distributors.
Mouldagraph pioneered field machining services such as portable line boring in the eastern Appalachia region of the United States.
Specialized Field Machining for Industry
Mouldagraph provides specialized field machining services to a wide range of industries:
Power Generation (Turbines)
Highway Construction
Mining & Cement Mfg.
Steel & Aluminum manufacturing plants
Pulp & paper mfg. plants
Chemical
Food Processing Plants
24/7 Field Services
We offer around the clock 24/7 services that is supported with a 40,000 sq.ft. machine shop.
Our various service capabilities include:
Field machining On-site (line boring)
O.D. turning (shaft journal)
Flange facing
Keyway cutting
Surface milling
Drilling
Honing
Tapping & reaming
Stud Removal
Field welding services
Nationwide Capacity to Serve
Mouldagraph has the ability to operate with multiple set ups at one time in order to expedite service and reduce down time.
We have (5) mobile field machining trucks & (4) field welding trucks Capable of traveling anywhere in the U.S.
Specialty Equipment & Tooling
Field service on various machines used in mining, oil and gas and other related industries requires specialized portable equipment. Mouldagraph owns and utilizes two of the three Shaft Journal O.D. mount machines being used in the United States today.
As the needs of our field service clients have changed we've encountered many unique experiences requiring custom fabrication of parts. We have designed and built many special attachments for a number of machines during these field repairs.
Mouldagraph is the only mining and related field repair services company that offers this level of expertise.
Experienced Professionals
Over the years, our field machinists and welders have repaired or fabricated just about every replacement part imaginable and have saved our customers time and money over the cost of new parts and downtime of critical equipment.
Our reputation for doing the job right the first time is reflected in the experience of our personnel.
Machine Shop on Wheels
Our field repair trucks carry two of each of the most used portable machining tools necessary to repair and service equipment in the field. We can often save time by running more than one machine at a time.
We have a portable machine shop on wheels equipped with:
Manual lathe
Bridgeport type mill
Portable tooling
Air Compressor
Self-supporting power plant
(2) 400 amp welding machines
Job Site Welding
Our welders represent the very best in mine, power generation, construction, and related industry equipment repair. Since the quality of the weld determines the strength of the repair, a poor welding job can be very costly in wasted preparation and additional downtime.
Our welding trucks are fully equipped to provide fast, reliable repair service and our welders undergo extensive training in order to ensure the highest quality of service available in the industry.
Preventive Maintenance
Let us help you keep your routine maintenance on a schedule to make planned downtime and costs more predictable.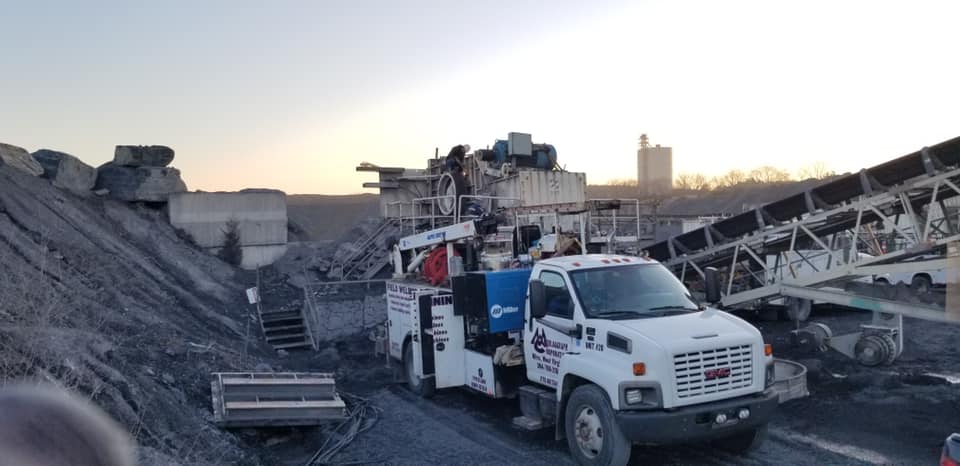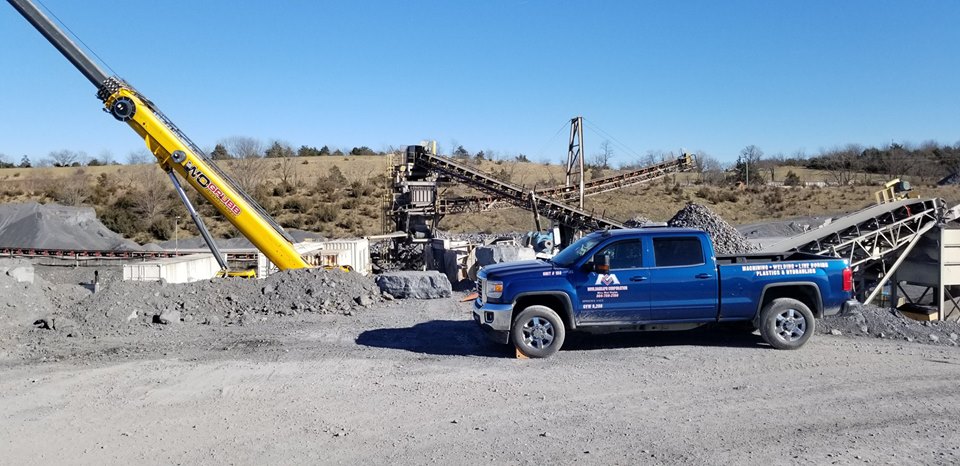 MOBILE FIELD REPAIR SERVICES & CAPABILITIES
Portable Machining
Line Boring Fabrication Rebuilds
Portable Welding
Fabrication Rebuilds
Field machining On-site (line boring)
O.D. turning (shaft journal)
Flange facing
Keyway cutting
Surface milling
Drilling
Honing
Tapping & reaming
Stud Removal
Field welding services
Centrally Located
We're headquartered in Nitro, West Virginia just outside the Capitol City of Charleston. 50% of the US populaton is within 400 miles of our location.
This positions us very well to service our in-state, regional and national clients via our facilities and mobile field service teams.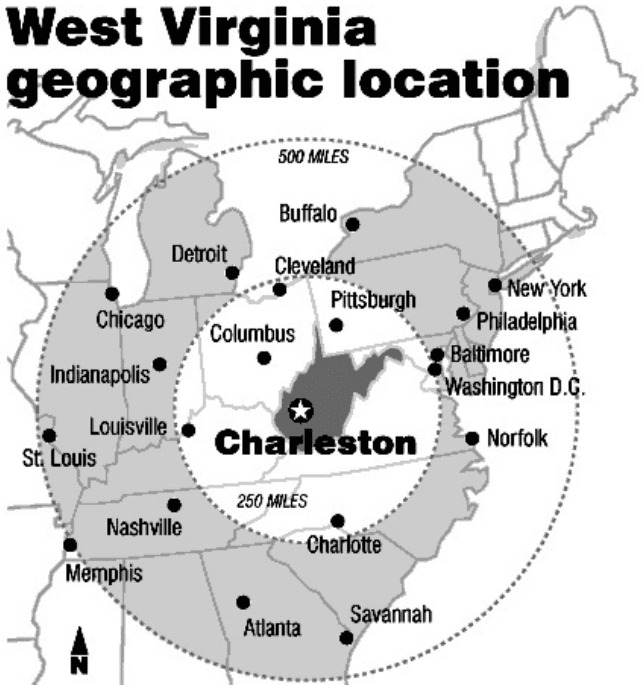 Opening Hours
Monday – Friday: 7:30 am – 4 pm EST