An interesting project at the Governor's Office
We recently completed a very interesting plastics fabrication project for the WV Governor's Office. It came to us by way of reputation.
Do you remember the Covid pandemic? We sure do… it was one of the busiest times ever for our plastics division. We worked nonstop creating protective office shields for schools everywhere, for every department of motor vehicles office in the state (27 locations) and many offices throughout the WV State Capitol Complex in Charleston. Through that endeavor we got to know Eric Miller at the Governor's office. The professional office arrangements in the governor's office are a bit different than routine offices, and the need that arose was for custom floor mats.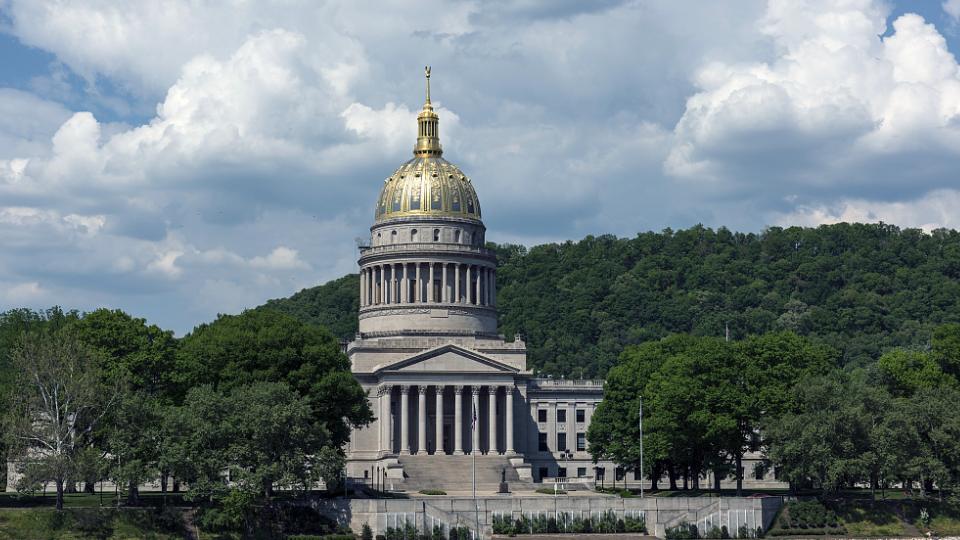 We all know that office chairs don't roll around so well on carpet… Traditional floor mats only come in one size and are usually just so thin that they quickly wear out and break down. The governor's office had a need for floor mats that were custom measured, custom cut, and made from high quality material that would be durable enough to last. Our plastics division was happy to step up and meet the need.
Mouldagraph's plastic division was able to custom fabricate, over 40, premium polycarbonate floor mats. These were each custom cut for the size and layout of each individuals desk setting.
Each of the floor mats is made of 1/4 inch thick high-impact polycarbonate that is so durable that we provide a lifetime guarantee on them. It's a pleasure to help customers with any custom needs they may have for plastic fabrication.
We have a long history of plastics fabrication experience
Since 1946, Mouldagraph Corporation has been the leading supplier of plastics and custom fabrication in West Virginia.  We offer an extensive product line and provide the highest quality and craftsmanship in each fabrication. We've had the privilege to serve every major chemical company, numerous power generation and utilities companies as well as supply consumer and retail markets with their plastic and fabrication needs.
We've worked closely with our customer's engineers and R&D departments for hundreds of complex special projects using plastics. Many of our completed projects have been the first of their kind in their particular field. Our team consists of highly trained specialists that provide plastics machining, fabrication, bonding and welding with superior quality workmanship and 24-hour service.